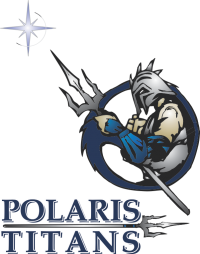 Learning For Life, Together We Achieve Success!
Polaris High School is the new alternative school for Alpine District. Polaris serves students who are at risk of not graduating because they are behind in credit. At Polaris a student can earn 9.25 credits in a year and students are scheduled for classes that they may only have .25 credit to make up.
Class sizes are smaller and Monday through Thursday students attend 8 class periods of direct instruction that are 45 minutes long. Friday classes are different and also include an advisory class. Students can also make up NC's earned at their previous school. Students have a great opportunity to make their goal of Graduation a reality!
Awards & Achievements
Early data shows that Polaris students have earned 312% more credit than similar students earned last year doing packets alone.